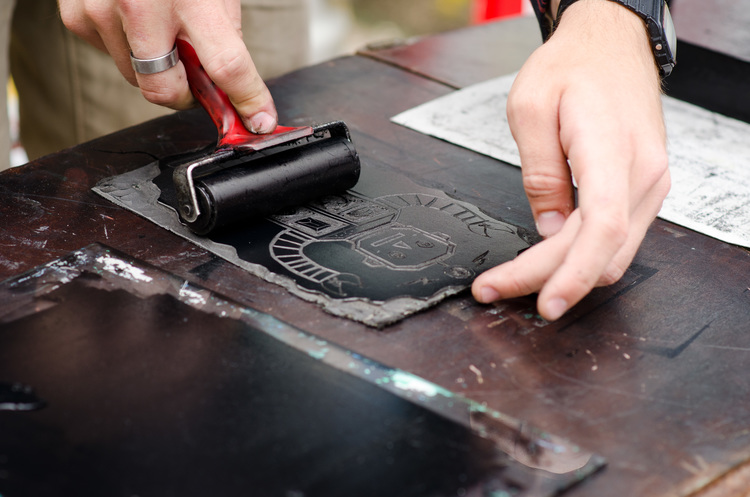 Since April 2014 I have toured the U.K. freshly pressing linocuts and exhibiting a wide range of hand-printed ephemera from the back of a hand-painted van called 'Print Wagon'. Dubbed the 'Del-Boy' of print by Design Week, I offer a unique printmaking experience which aims to entertain and educate audiences about the wonders of print.
Since I have started my nomadic print adventure I have exhibited in countless fairs and festivals across Britain and parts of Europe, I have exhibited at 'The Affordable Art Fair', 'The Other Art Fair'. 'Hepworth Print Fair', 'The London Illustration Fair', 'Brighton Illustration Fair', 'Village Green Festival' and many more. I have taken my Wagon to universities to host workshops and give lectures as well as the odd corporate event.
For any queries, questions or quotes please do not hesitate to message me via email.